Company Profile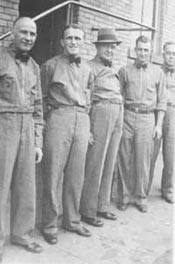 Founded in 1894 by Theodore E. Wiedenbeck, Charles W. Dobelin, and Milton Brinkhoff, Wiedenbeck, Dobelin & Company began as wagon makers and suppliers to blacksmiths, and was initially located near the Madison Capital Square. After the first building burned down in a 1900 fire, the company opened four warehouses on the west side of Madison, with the main office and store located opposite the Illinois Central Passenger Depot.
Steady growth dictated changes in the business and required that a new facility be created. In 1907, Wiedenbeck, Dobelin & Co. built a new building at 619 W. Mifflin Street, where the company remained until 1986.
The company was well established as a wholesale hardware company through the leadership of Theodore Wiedenbeck, Sr., but had to constantly adapt its products and services to fit a rapidly changing society. The evolution of Wiedenbeck – Dobelin accelerated drastically around World War II. The company still had a strong agricultural direction at that time, and the advent of implements caused a change from blacksmith supplier to implement dealer. An expansion of the metals portion of the business also began with the increase in importance of the construction trades.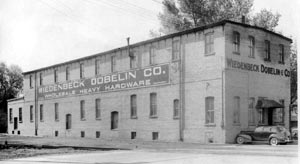 Theodore Wiedenbeck, Sr. worked at the company into the late 1950s, when he was in his 90s. His son, Theodore Jr., took over upon his death, and his grandson, Jim Wiedenbeck, Sr. began management of the company upon his father's death in 1965. Under Jim Sr.'s direction, the Wiedenbeck family acquired the business and the company became Wiedenbeck, Inc. in 1974. Facing many tough challenges, such as outside competition and a facility that had become outdated and dangerous, Jim Sr. took the company's biggest gamble in 1986. They pulled up stakes from the long-time location on Mifflin Street and relocated to the South Towne Industrial Park in Monona, building a totally new facility and betting they would grow into the investment.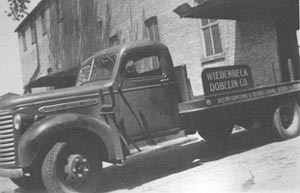 Jim Wiedenbeck, Sr. successfully ran the company until his retirement in 2002, when the company was taken over by a 4th generation of family management – Jim Wiedenbeck, Jr. and Jane (Wiedenbeck) Young, both great-grandchildren of Theodore Wiedenbeck, Sr. After more than a century in business, Wiedenbeck and Young realized it was once again time for change. Determined to improve customer service and build stronger relationships with their customers, they invested in metal fabrication equipment and opened a custom metal fabrication department in January of 2004.
Today, Wiedenbeck's commitment to our customers remains the same as it has been from the beginning – to provide superior customer service, the highest-quality products, competitive pricing, and timely delivery.